Sixth Session of the Joint Committee for Defence Cooperation with PDR Algeria
23. 02. 2018
Two day session of the Sixth Joint Serbia-Algeria Committee for Defence Cooperation was concluded on 22nd February by harmonisation and signing the Minutes of the work of the Committee and the Programme for the activities of bilateral military cooperation between the Republic of Serbia and PDR Algeria for the year 2018. The delegation of the Ministry of National Defence of PDR Algeria, which stayed in Serbia from 20th to 23rd February 2018, was headed by Mayor General Gris Abdelhamid, Head of Logistics Organisation Department in the General Staff of the Algerian Armed Forces and Co-chair of the Algerian part of the Joint Committee.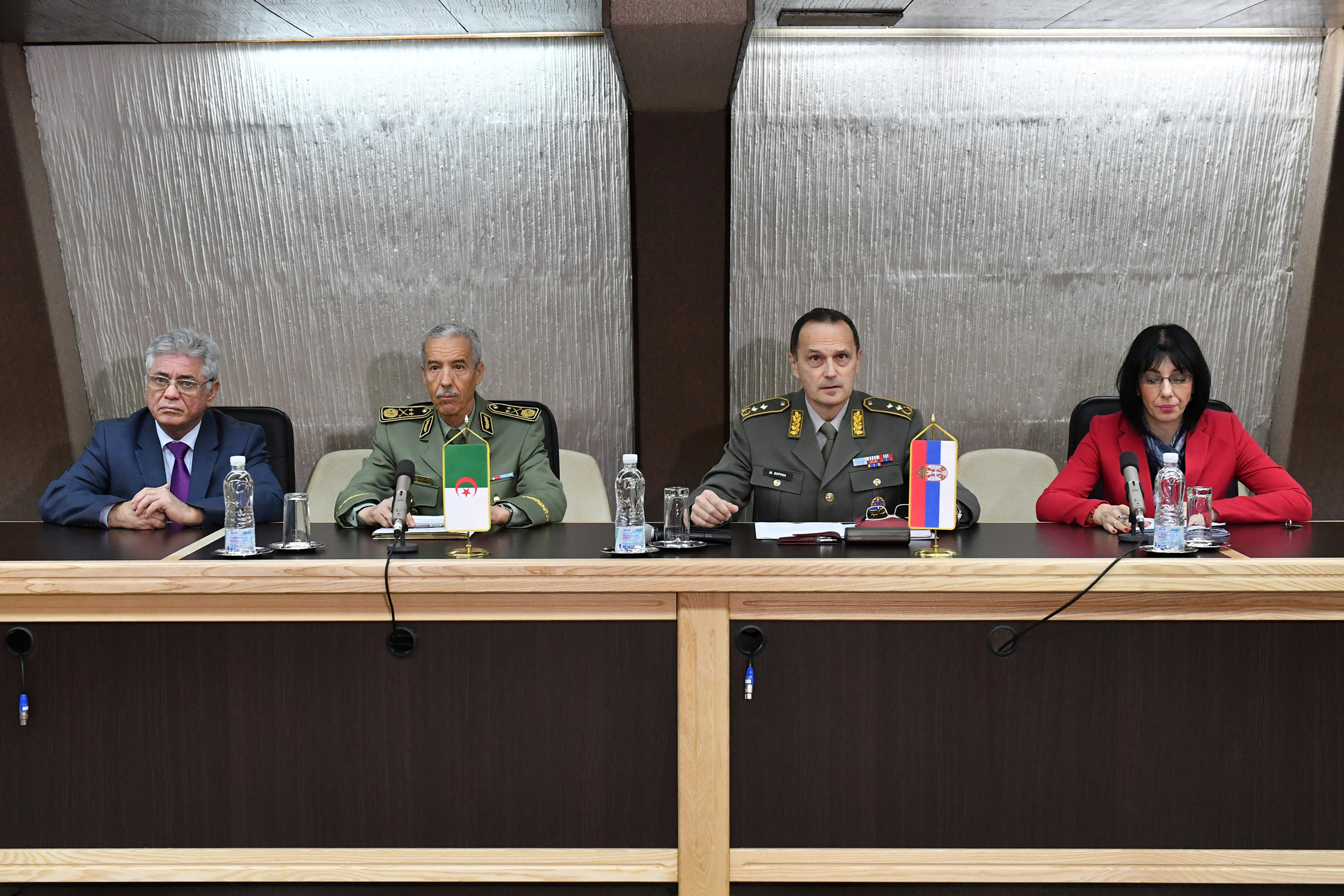 The session was attended by Ambassador of PDR Algeria, Defence Attaché of Algeria in Serbia, members of Serbian and Algerian part of the Joint Committee and representatives of PC "Jugoimport – SDPR".
 
According to Major General Mladen Vuruna, Dean of the University of Defence and Co-chair of the Serbian part of the Joint Committee in charge of monitoring the Serbia-Algeria defence cooperation, the goal of the Sixth session was further promotion and deepening of strategic partnership, identification of fields of cooperation of mutual interest, analysis of the execution of cooperation activities in 2017 and signing the Programme for the activities of Serbia-Algeria military cooperation in 2018.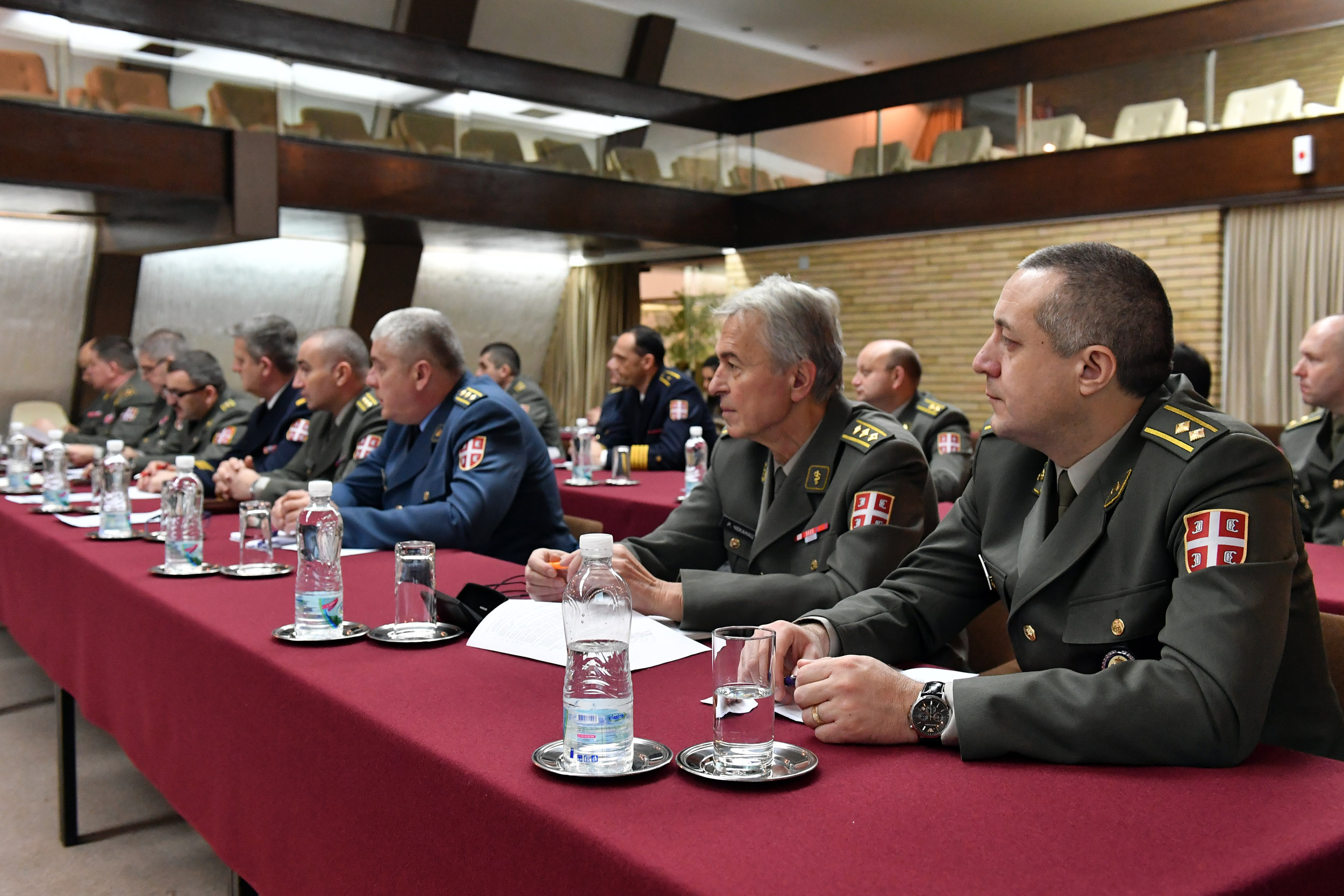 Traditionally friendly relations between Algerian and Serbian peoples and the states represent an excellent basis for further continuation and development of military-economic, military-educational cooperation and development of military-to-military and military-medical cooperation.
 
- Defence cooperation between the two states also has a strategic character, it continues its development with a tendency to grow and it represents, according to our opinion, the most developed form of bilateral military cooperation that we used to have with our partners. The most important is the signing of agreement in the field of military industry, military education and military geography – said Major General Gris, adding that the Algerian side was confident that with good will, that had always been shown by the both sides, the effort and work, the relations between our two armed forces would be further strengthened so that we could create a fruitful and mutually beneficial model of cooperation.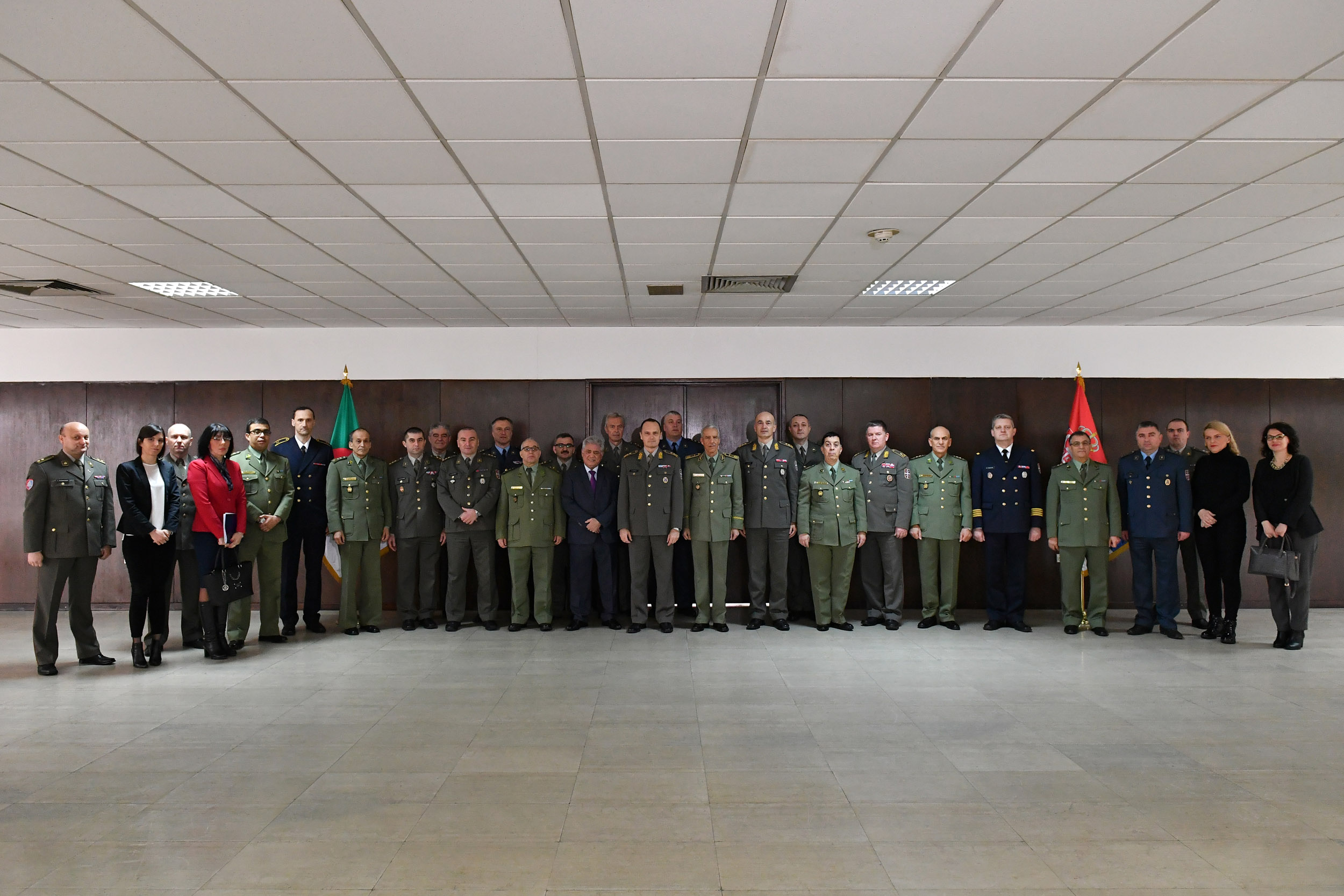 During the session, it was stated that in the times of both internal and external threats, such as terrorism, organised crime, illegal migrations and cyber-attacks, both countries should collaborate and have a common vision in order to reduce all those dangers.
 
Dean of the University of Defence Major General Mladen Vuruna pointed out that the Ministry of Defence was interested and ready to continue accelerating the relations and cooperation with PDR Algeria and that the Republic of Serbia and the Ministry of Defence of the Republic of Serbia would be a reliable and secure partner in the implementation of the joint agreements.
 



Posted in Section: