Lecture by Minister Stefanović at the School of National Defence
14. 01. 2020
Deputy prime minister and minister of interior, Nebojša Stefanović, PhD, delivered a lecture today on "Countering extremism and terrorism as an important segment of the national security policy of the Republic of Serbia" to the participants of the General Staff and Command and Staff Course of the School of National Defence.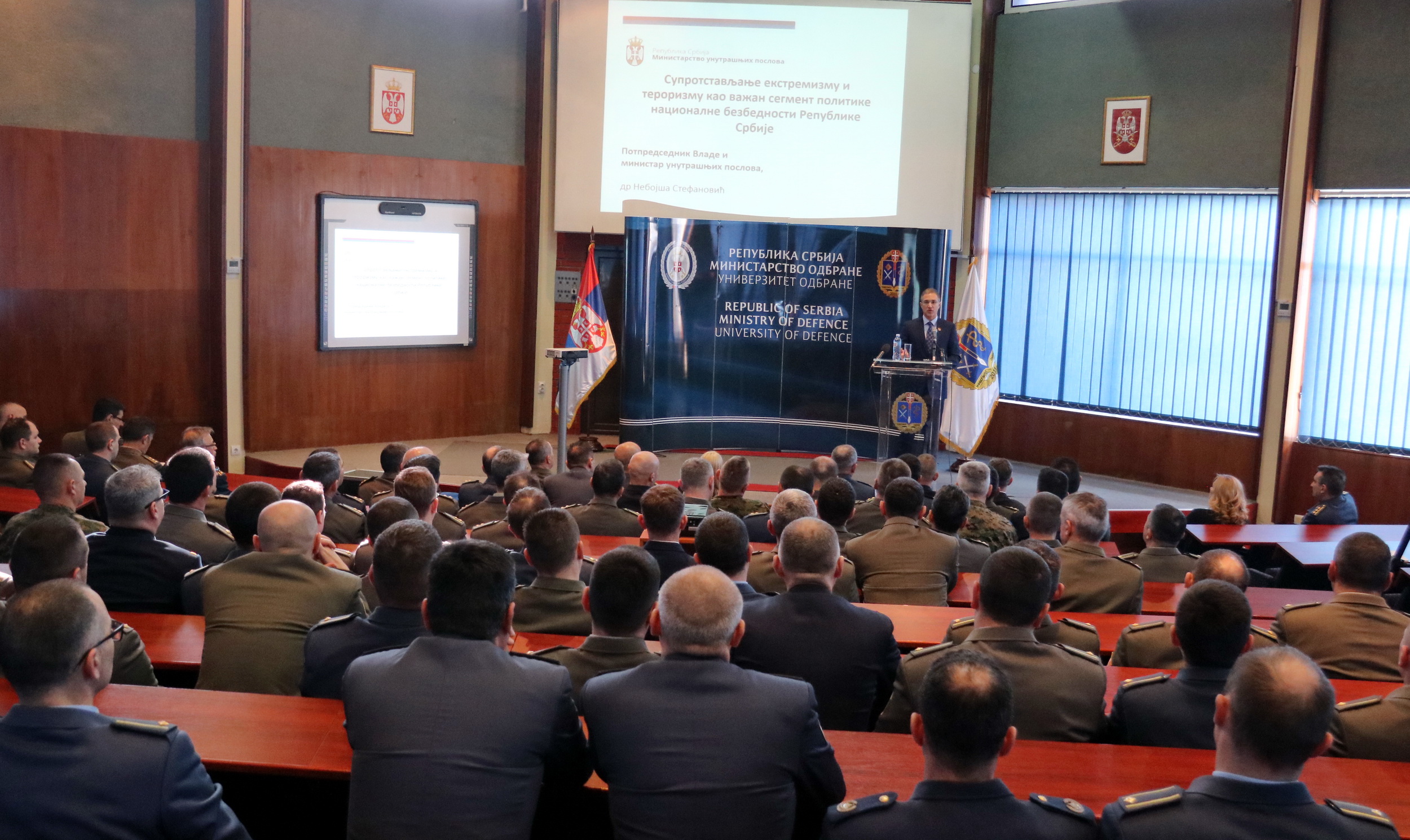 Minister Stefanović emphasised that the fight against organised crime and money laundering is also an important aspect in the fight against terrorism.
 
Speaking about the measures taken by the Republic of Serbia to prevent possible terrorist financing, Minister Stefanović emphasized that we are among the countries that have recognised these challenges.
 
As one of the biggest potential threats to our country when it comes to terrorism and extremism, Minister Stefanović emphasised the return of fighters from foreign theatres of war.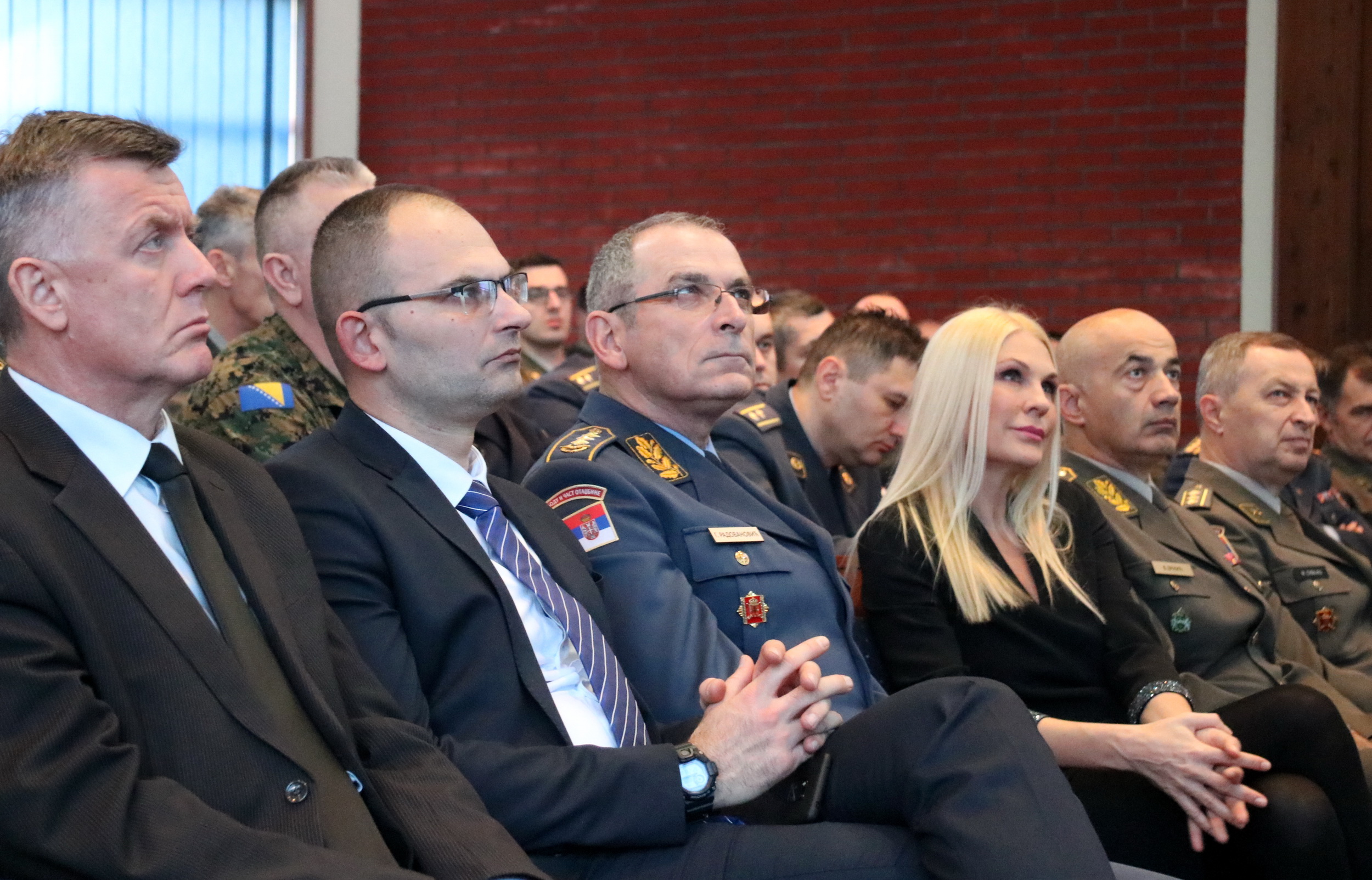 During the lecture, Minister Stefanović also addressed the cooperation of the Serbian Armed Forces and the Ministry of Interior.
 
The lecture was attended by Lieutenant General Goran Radovanovic, PhD, rector of the University of Defence, Major General Bojan Zrnić, PhD, commandant of the Military Academy, Colonel Mićo Suvajac, head of the School of National Defence, students of the School of National Defence, commanding officers and teachers


Posted in Section: