Minister Vulin at the training of the cadets of the Military Academy in winter conditions
22. 02. 2020
- The military call is extremely difficult, challenging and requires preparation for numerous activities, for all weather conditions and all geographical areas, but it is also interesting and exciting – said Minister of Defense Aleksandar Vulin after visiting the cadets of the Military Academy today, who are undergoing training in winter conditions at the 51st Ski Area at "Kopaonik".

Minister Vulin pointed out that after many years the cadets of the Military Academy were for the first time provided with new equipment, identical uniforms and that, after 20 years, Nordic skiing was included in the training program.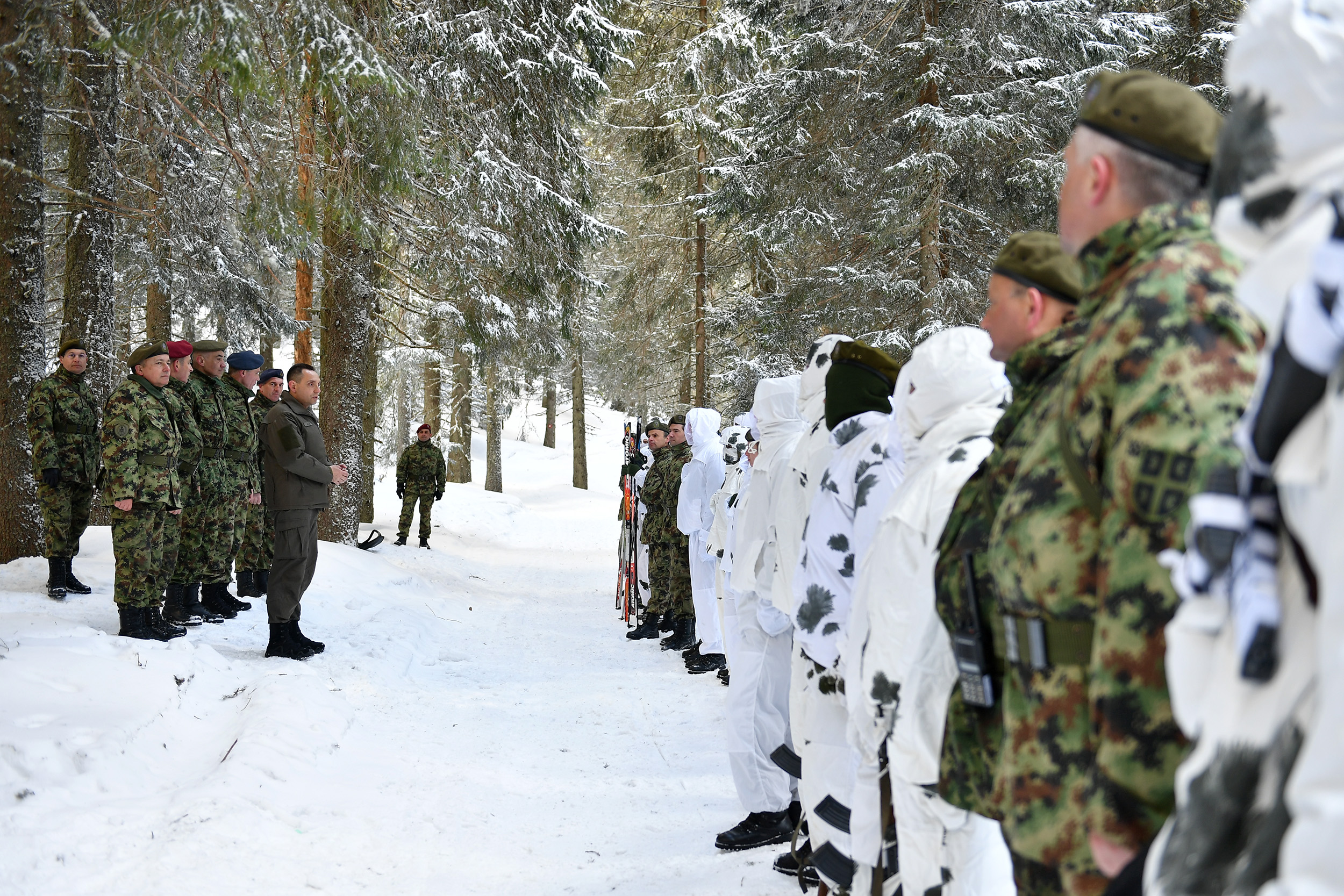 - Military Academy cadets have the opportunity to learn what their peers cannot. After 20 years, we also reinstated training in Nordic skiing, the very military discipline that really has every military justification and would be used in conflict and how to use it – said Minister Vulin, adding that after a long time cadets can say that life and work at the Military Academy are better, and that anyone who binds their fate to the military will be able to prepare and learn all that is necessary to accomplish their tasks.

Commander of the camp area, Navy Commander Srđan Miljković said that the two-week training in the winter conditions of the cadets of the second year of the 143rd class of the Military Academy is implemented according to the program of four teaching courses and that everything is going according to plan.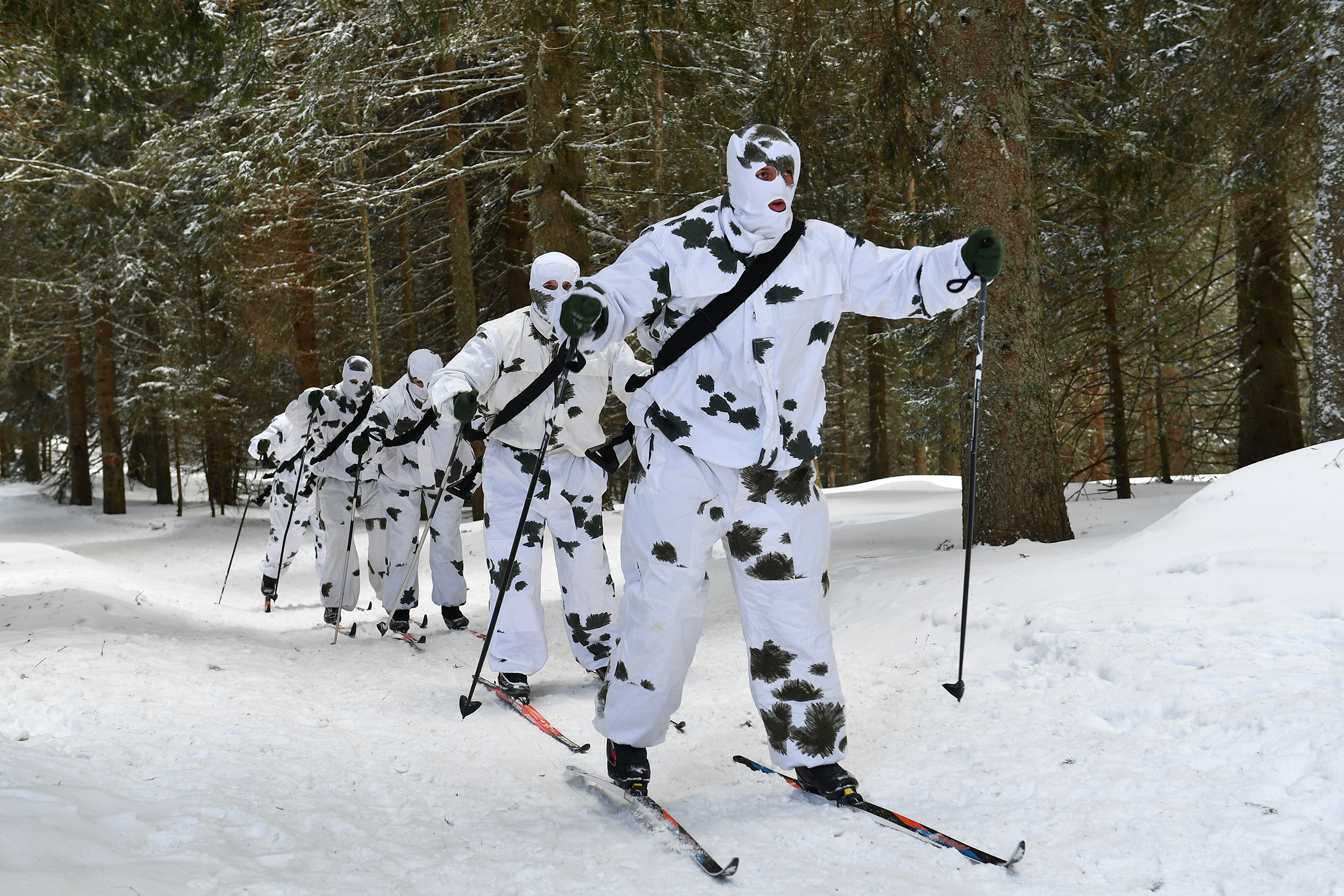 - 111 cadets of the Military Academy are undergoing training. In the course of the winter camping training, four courses are implemented in the following programs: topography, tactical training, weapons training with firing and physical training where the Alpine and Nordic programs belong – explains the Navy Commander Miljković.

According to Cadet Adriana Marković, who is a student the second year of the Military Academy in the field of Logistics, winter training is important for every member of the Armed Forces particularly due to of the tasks that await them in the future.

- One of the training segments we demonstrated today is movement on Nordic skis. Navigating on these skis is much harder than on Alpine skis, but with the help of the instructors we were able to master the training – said the Cadet Marković.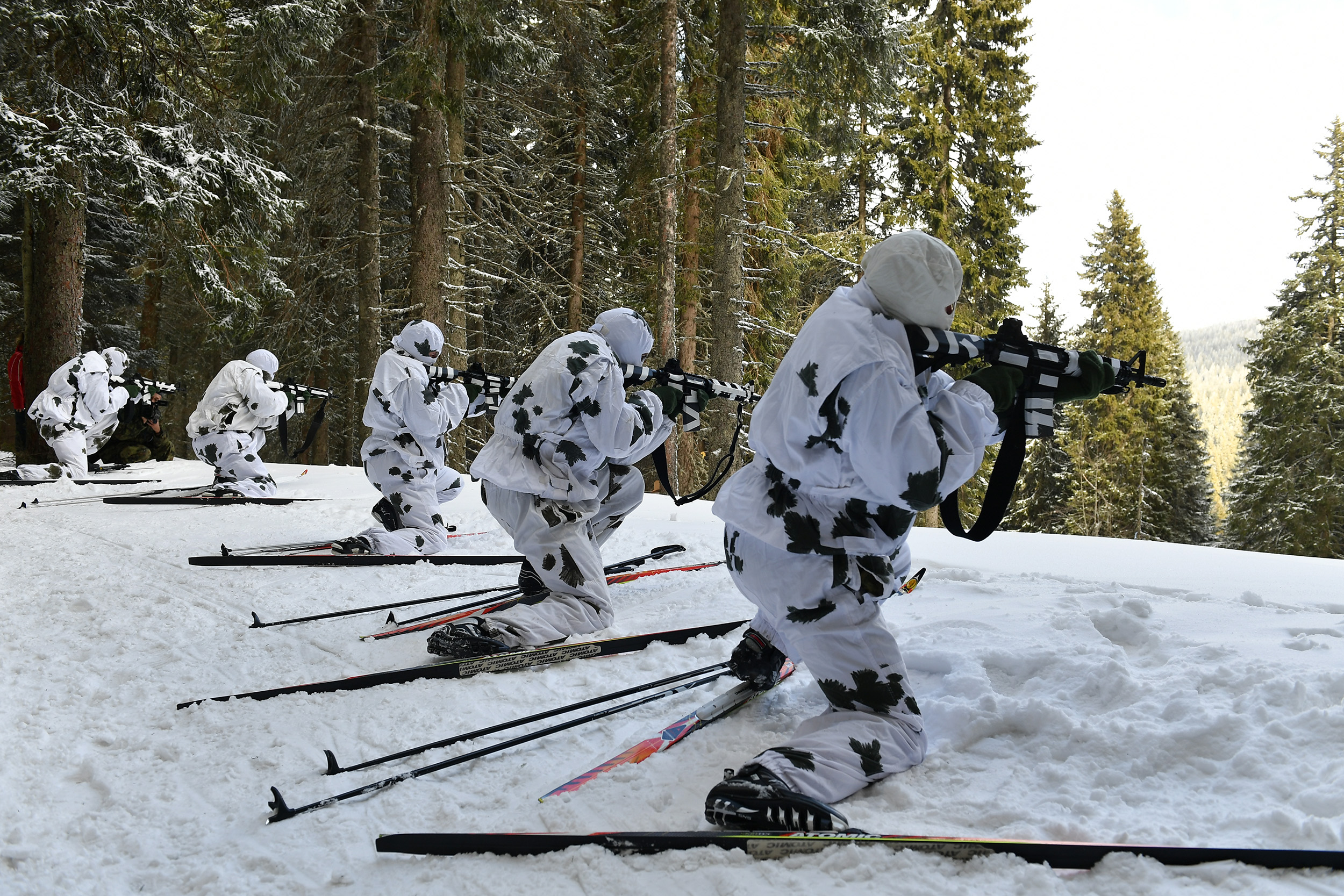 Cadet Viktor Teodosić, who is a student of the second year of the Air Force module, today participated in a patrol movement display including shooting practice.

- In training we also checked the Engineers, namely making shelters such as bivouacs and igloos. Furthermore, we practiced topography, viz., we practiced marches in day and nighttime conditions, in unfamiliar terrain and in winter conditions – emphasizes Teodosić.

The cadets of the Military Academy in winter training were also visited today by the Rector of the University of Defense, Lieutenant General Goran Radovanović, Commander of the Air Force and Air Defense, Major General Duško Žarković and Commandant of the Military Academy Major General Bojan Zrnić.


Posted in Section: